The contractor is continuing storm sewer installation on Gilmer Rd between Midlothian Rd and the railroad tracks. Work will resume across from Commercial Dr at the newly expanded Gilmer Pond. The expanded pond was created to accept the drainage from the new storm sewer system. Final landscaping at the Gilmer Pond will continue in the next few weeks as weather allows.
Excavation and grading has continued on Midlothian Rd. The topsoil has been excavated and stockpiled so it can be re-used later. Now that the topsoil has been removed, the contractor has started to build the road base to its final width.
Nicor Gas is also onsite removing abandoned pipe ahead of this work.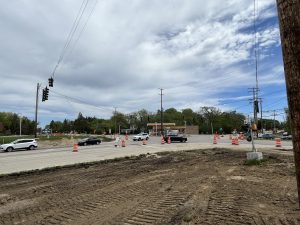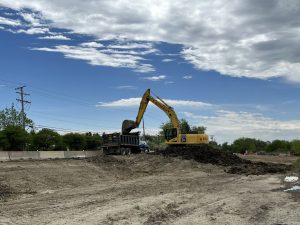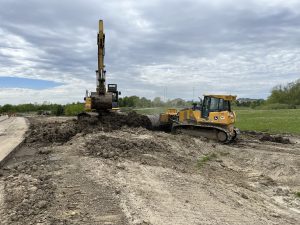 Please drive carefully through the construction zone, and visit the website for future updates.